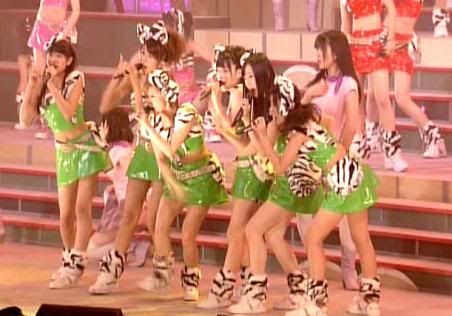 Shuffle group, including Sakichi, right, during 'Honey Pie,' winter 2010.
Best in J-Pop will remain a viable blog here, but is also serving as an archive of the old Best in J-Pop blog that closed Sept. 30 on Vox.com. That means all the J-pop posts since 2007 on Vox will be preserved here for prior reference. An expansion of the ever-growing genre of Japanese idol music and other relevant topics, though, is now occurring on the new website, YankeeOtaku. This is not to be confused with the old Bloggerparty blog by the same name (by the same author), the posts of which are also archived here.
In short, coherent commentary on Japanese idol music, though rare, remains available through these sources. Expand your mind, enjoy the music and pageantry and promote your own goods, services and websites free of any charge. This is Rad signing off -- for now.